---
Porto Campanhã
This is the largest station of the line. It provides service from urban trains (Guimarães, Braga, Caíde and Avero lines), inter regional trains, IC trains to the most modern Alfa Pendular trains - compare to São Bento station which serves just passengers of urban trains and several interregional trains. The station has great possilities of connection to other types of transport. Passengers can use metro, buses, taxi or large parking to continue on their journey.
There are several services in the station building:
café
photo machine
2x ATM
snack machines (especially on platforms)
minibar on 1st platform
WC, newspaper agent
8 platforms
The station is uselessly too large. Especially terminal platforms with 6 tracks that are placed next to the metro station are almost always empty. The station´s surroundings are different. One part of the station (the station building, metro station) neighbours with the typicall city area with block of flats, shops, services (especially cafés) in the R. de Pinto Bessa street but the second part of the station is located almost in the edge of the city. One can see parts of the city (Gondomar, Valbom) thanks to the no big buildings in this city part.
There is also a great view of a football stadium of FC Porto from platforms (see the pictures below).
PORTO CAMPANHÃ

EQUIPMENT OF THE STATION

Waiting room

Yes

Ticket office

Yes

Benches

Yes

Bin

Yes

Roofed platforms

Yes

ATM

Yes

Way to cross the track

Underpass or common space at the end of platforms (terminal tracks)

Left-luggages

Yes

Access for disabled

Yes; elevators

Shop/restaurant

Yes

Ticket machine

Yes; for all types of trains

Newspaper-agent

Yes

Security/cameras
Yes
PORTO CAMPANHÃ

SURROUNDINGS OF THE STATION

Parking

Underground parking - cca 550 places

Bus stop

Bus terminal for city buses by the station; also connection to same-called metro station - lines A, B, C, E

Access to the nearest highway

By the station
Photos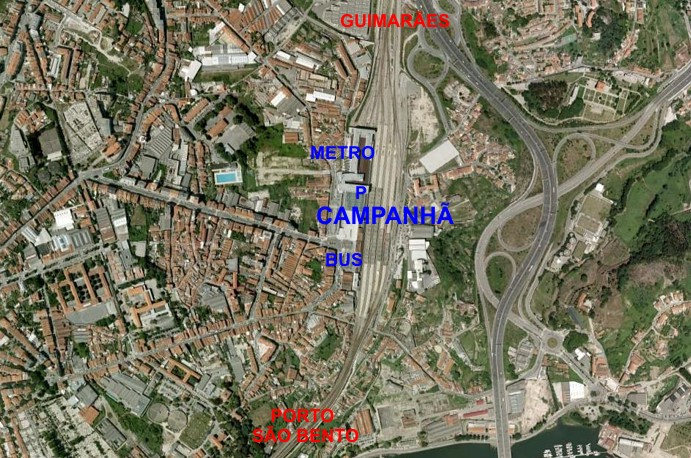 Porto Campanhã station - ; Google Map
click the picture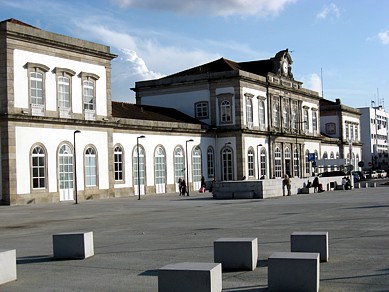 Main building with most of services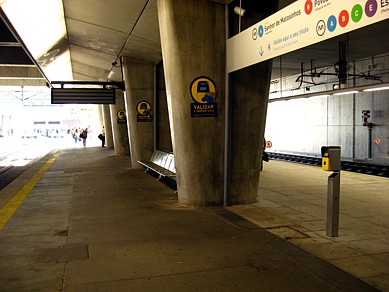 Place of connection metro(right part)-train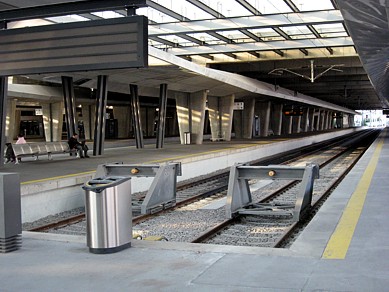 One of part of Campanhã station - for trains starting/terminating at this station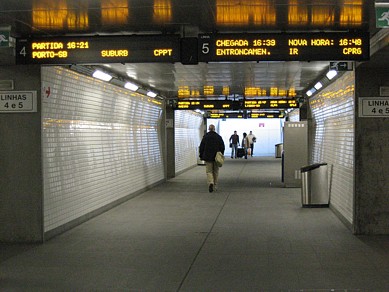 Underpass with info system, ticket machines, bins and elevators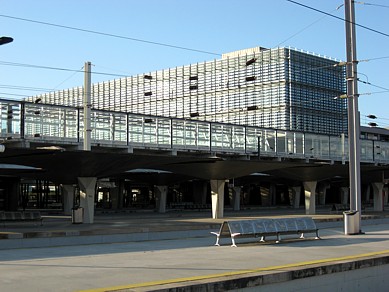 Modern part of the station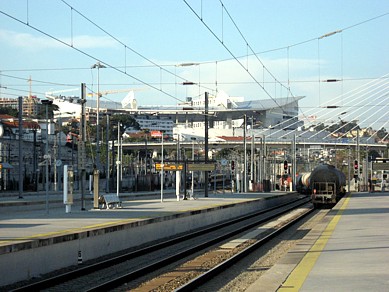 On a platform - view of the Estádio do Dragão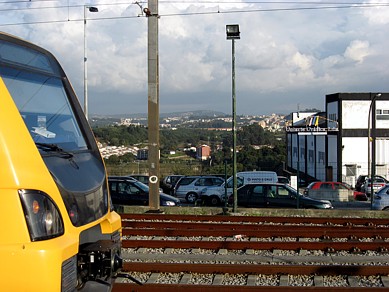 View at edge of the city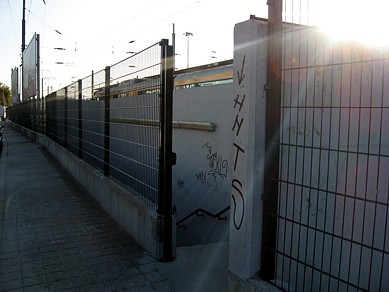 Almost hidden entrance to the station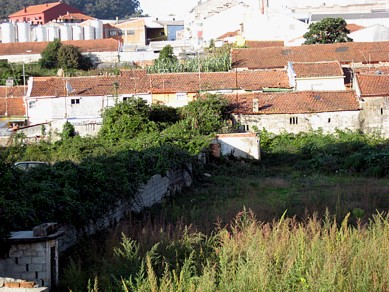 Near the station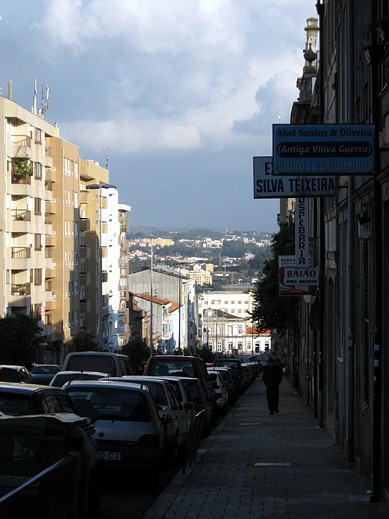 Long street Rua de Pinto Bessa goes from Igreja do Bonfim to the station